These cryptos to buy should be considered only by aggressive investors seeking high-risk, high-return options.
Iskra (ISK-USD): Iskra could be the Steam or the Epic Games store for Web3 games.
Lossless (LSS-USD): Lossless will likely be among the top beneficiaries of accelerating attacks on ERC-20 tokens.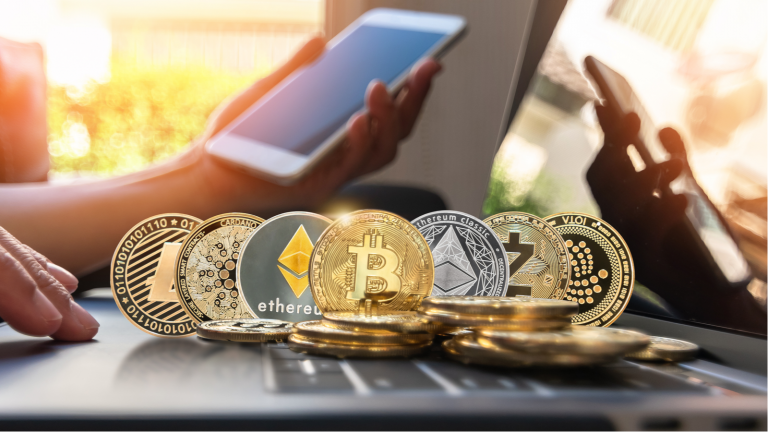 The recent market selloff driven by tighter monetary policy has created an ideal environment for investing in cyclical assets such as cryptocurrencies. The Federal Reserve will likely U-turn in late-2023. Accordingly, when monetary policy flips again, these cryptos to buy are likely to surge, especially once the effects of Bitcoin's (BTC-USD) halving in 2024 positively impact the crypto market.
Of course, mega-cap cryptos are the ones you should invest in if you are targeting steady long-term gains. But if you're looking specifically for outsized short-term gains, it is best to seek out small projects with promising prospects. Many of these small projects offer excellent entry points right now, as few investors are willing to take risks in this environment, and it can be hard to pick out which ones have the most potential.
These small cryptos certainly have their risks, and volatility works in both directions. Thus, it's important to remember that cryptocurrencies are speculative assets, and few projects offer real-world utility. Small-cap cryptos are also more centralized, which can make things even riskier.
With that in mind, if you are still determined to pursue outsized gains despite the risks, look into the following three cryptos to buy that I believe are among the most promising this month.
Iskra (ISK-USD)
Iskra (ISK-USD) is a gaming platform that aims to bring many Web3 games into its ecosystem. Think of Steam or the Epic Games store, but for blockchain-based games. This unique idea certainly has the potential to turn into something big, as tokens such as Axie Infinity (AXS-USD) and Illuvium (ILV-USD) have shown, despite these tokens representing a single game. Iskra also has a daily lucky spin to onboard new users, who can stake the token for governance.
Indeed, the recent cryptocurrency decline has reduced investor interest in Web3 gaming. Still, this decline also presents an opportunity for investors looking for cryptos to buy at a great entry point. Cryptocurrencies will likely surge again when the economic environment becomes more conducive to cyclical assets, and so will the popularity of play-to-earn games, due to increased rewards. Thus, as a result of its vast gaming portfolio which provides its users with variety, ISK is among the best Web3 gaming cryptos to buy, in my view.
Lastly, Iskra has rolled out a decentralized exchange (or DEX), bridge, marketplace, and a non-fungible token (or NFT) card system. Each of these features should compel a higher valuation for ISK over time.
The article originally appeared on InvestorPlace. Read the full article here.
---
About Iskra
Iskra offers a premier destination for players and game developers to explore the thrill and opportunity of Web3 gaming alongside a vibrant community.
As part of its mission, Iskra aims to mold a Web3 future by creating a forward-thinking dedicated home for Web3 gaming and giving every user a stake in the company's success. It is committed to becoming a leading platform for blockchain gaming.